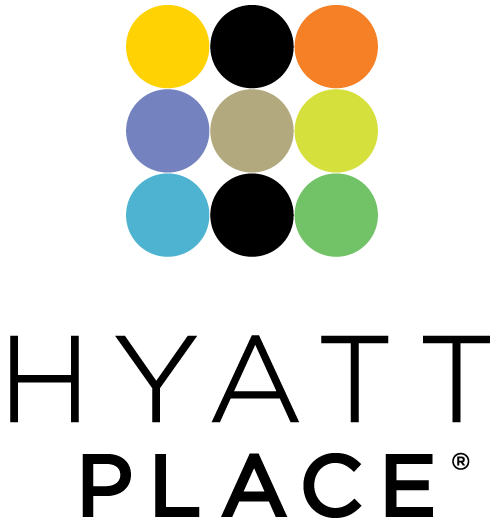 Current Job Openings
---
Search Other Jobs
Posted November 7, 2017
"Be A Part of Our Passionate & Committed Team!"
General Manager (Pre-Opening)
Who this job will appeal to
We are seeking a General Manager that is capable of maximizing revenue, minimizing expenses, motivating the team and maintaining the asset. They are ultimately responsible for leading their market and exceeding guest and associate expectations. We are looking for charismatic leaders that are confident in their ability to excel.
The General Manager, reporting directly to the Vice President of Operations, is responsible for directly managing the entire hotel facility including Rooms and Food & Beverage. Duties include ensuring a high level of Guest Satisfaction, menu oversight and planning, developing and maintaining strong relations with the community, budgeting, forecasting and payroll, associate recruitment and retention, and training and development. This will involve leading your team in the development, and implementation of property-wide strategies with the overall goal of meeting or exceeding guest expectations, and delivering a return on investment.
Your specific duties in this role will include
Ensuring that service programs are in place and executed
Keeping WHG leadership team, owners, and above property stakeholders updated on property performance in the areas of financials, guest satisfaction, and associate engagement
Good understanding of menu presentations and specials, inventory management, service training and scheduling. Providing timely real-time feedback to management, and hourly associates on service and operational standards
Creating, and supporting clear lines of responsibility for management team, including coverage and oversight throughout the day
Ensuring compliance with: All food & beverage policies, standards, and procedures by training, supervising, and providing follow-up and hands-on management. All applicable laws and regulations, as well as food handling and sanitation standards.
Working with the Regional Sales team to implement sales strategy for the property (e.g., goal setting, setting rates, etc.)
Working with Market Sales to establish property sales strategy, goals, and action plans
Developing innovative means for capturing new streams of revenue through property amenities
Measuring, analyzing, and communicating property performance using a variety of financial/non-financial data including controllable costs, sales revenue, guest satisfaction, and associate engagement data.
Managing the relationship with the revenue management office (e.g., participating in routine calls, strategy meetings, periodic update meetings, etc.)
Conducting day-to-day Human Resource transactions to support needs of the property (e.g., compensation actions, initiation and approval of hiring requisitions, movement of subordinates through phases of performance management cycle)
Ensuring ongoing development of managers (e.g., one on one coaching, providing stretch assignments, etc.)
Actively recruiting and hiring qualified associates
Performing additional duties as required
The ideal candidate for this position
The ideal candidate will possess exceptional skills for the following responsibilities:
Ensuring Guest Satisfaction
Associate Teambuilding and Development
Must have previous General Manager experience
Communications and Business Plan Follow-thru
Financial and Budgetary Goal Attainment
Hands-On Sales & Marketing Goal Attainment
Facility Engineering Plan Development and Follow-thru
Overseeing all hotel departments including F & B, Housekeeping, Front Desk, Engineering and Bookkeeping
Job Requirements
We are looking for a Hotel General Manager, who combines meticulous professionalism with a friendly, welcoming, and energetic personality. It is important that you are able to effectively manage P&L and financials to ensure your location's continued profitability. You should also display excellent verbal and written communication and interpersonal skills as well as strong customer-service and marketing abilities.

Specific qualifications for the role include
Associate's degree from an accredited university in Business Administration, Hotel and Restaurant Management, or related major; Bachelor's degree, a plus
4 years' experience (2 years with a Bachelor's degree) in the guest services, front desk, housekeeping, sales and marketing, management operations, or related professional area
Previous Hotel General Manager experience is required.
Previous Hyatt experience a definite plus
Experience in implementing payroll and inventory cost controls
Strong sales and marketing abilities
You must be able to pass a thorough background check as well as be drug free
Benefits
We offer our eligible Associates a number of benefits to enhance their health and well-being:
Group insurance, including medical, dental, vision and company-paid life insurance
Paid time off including vacation days, personal days and holidays
Company-matched 401(k) plan
Voluntary benefits including short term disability, accident, life and critical illness
Life enrichment benefits including educational assistance, hotel discounts, travel assistance and more
EOE/M/F/D/V
Hyatt Place at T.F. Greene Airport - Opening Spring 2018
125 Room Hotel
About the Hyatt Place Warwick
The 125-room Hyatt Place Warwick is currently under construction and is expected to open Spring 2018.  The Hyatt Place located beside T.F. Greene airport complex with a walkway providing direct access to the hotel and T.F. Greene Airport terminals.