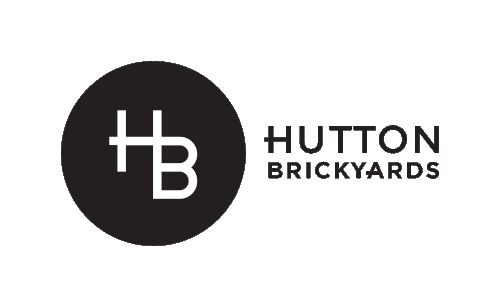 ---
Search Other Jobs
posted March 17, 2023
Bartender
At Waterford Hotel Group we pride ourselves on cultivating a workplace that feels like home and brings out the best in you, each and every day.  We celebrate your successes, your strengths will be appreciated, and a place where each of us can truly be ourselves.  We offer competitive compensation and benefits, a tight-knit and supportive work environment, plus numerous opportunities for professional development and advancement. Come for a JOB, stay for a CAREER.
The Ideal Candidate for this Position
Are you an aggressively friendly customer service professional? This is the job for you! We are looking for an experienced bartender to work day and or evening shifts.  Flexible scheduling available to meet the needs of your lifestyle. 
What You Will Be Doing
As a bartender, you would be responsible for creating craft cocktails, making and serving beverages to guests in a timely, friendly and efficient manner.  Providing food and beverage recommendations in the restaurant's continuing effort to deliver outstanding guest service. Flexible hours. 
Job Requirements
A friendly disposition and the ability to work as a team with others
TIPS certification provided. 
Availability to work weekends and holidays, in addition to weekdays is a must
Attention to detail very important
Previous hotel experience a plus, but not required
Must be able to pass a background check
Benefits
Health Insurance is available on the first of the month after hire!
We value the health and wellness of you and your family. Full time associates can enroll in medical, dental and vision coverage and part-time associates averaging 17.5 hours a week can enroll in dental and vision coverage. Everyone's needs are different and there is something for everyone with numerous supplemental insurances to choose from.
We know that life gets in the way, and YOU deserve to recharge.
Full-time associates receive paid time off within the first 90 days of employment.  We also offer paid holidays for eligible associates.  If you stick with us for five years or more, enjoy paid days off for your Birthday and Employment Anniversary date! 
Why wait for pay day – get your pay when you need it24/7.
We cover the whole family, and all associates are eligible for discounted pet insurance.
Nobody wants to work forever, start planning for your future now.
It's one of the biggest industry perks.
All associates are eligible for a shoe subsidy through Shoes for Crews.
For more information about Waterford Hotel Group, please visit our website at www.waterfordhotelgroup.com.
EOE/M/F/D/V
Hutton Brickyards Retreat and Spa
30 Room Special Events Facility
Hudson Valley luxury has a new home in Kingston: Welcome to Hutton Brickyards, a rambling and imaginative retreat for getaways, experiences and events. Genuine relaxation and deep connections to nature abound through luxury cabins, elevated cuisine, a seasonal spa, outdoor activities and uninterrupted waterfront vistas. 
Unforgettable celebrations begin in the imagination: At Hutton Brickyards, we bring that vision into reality. The scent of wildflower, warmth of a fireplace and gentle rhythms of breeze envelop guests in a shared moment. Industrial-chic architecture allows gatherings of any size—from the intimate to the epic.
Hutton Brickyards is a place where music, ideas and creativity come together. From A-list acts like Bob Dylan to renowned makers' markets like Field + Supply, Hutton has played host to thousands who share passions and experiences. Under the sun and stars, our concert and festival partners make magic at Hutton—inquire today to bring your own idea to life. 
Reconnect with your team two hours from New York City, where impeccable accommodations, a variety of meeting venues and the natural sublime come together. Make memories, deepen collaboration, and set the agenda for your next big success. 
Hutton Brickyards serves as venue and beverage provider for corporate retreats at the hotel. We've collaborated with countless excellent event planners—and maintain a list of preferred vendors to ensure that each aspect of your retreat is handled by talented professionals who are familiiar with our spaces. We are always open to working alongside new vendors, if you have someone in mind who is not on our list!
---